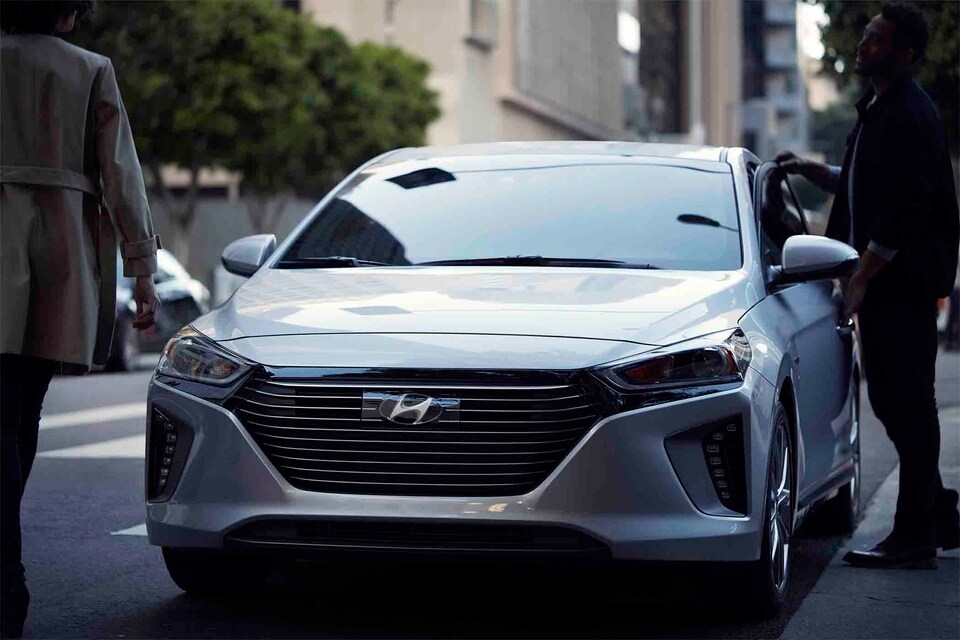 Hybrid vehicles have attracted car shoppers that are environmentally and economically conscious, but with all that comes in the 2018 Hyundai Ioniq Hybrid, many other drivers will find that this mid-size car has everything they could ever need, so the impressive efficiency specs are just the cherry on top. Its versatile design provides a sense of utilitarian style with advanced features, from the headlights to the spoiler, helping out drivers and passengers along the way.

Read on to learn more about the 2018 Hyundai Ioniq Hybrid!

Under the hood, the gas and electric motors work hand-in-hand to keep highway and city efficiency specs above 50 mpg while combining for horsepower and torque specs that may surprise those behind the wheel. Plus, it handles tight turns and cramped streets nimbly, so there aren't many that complain about its performance.
That performance will draw in many, but it's the comfort features that will keep them intrigued as the Hyundai Ioniq Hybrid comes standard with height-adjustable seats and dual-zone climate control while also offering a sunroof to pump in fresh air and natural light, so the cabin doesn't feel stale. Further staving off a stale feel, the sound systems and the ease with which drivers can select their favorite music through a touchscreen display make the cabin a place that passengers will want to be.
Finally, the most advanced aspects come in the driver-assist features. Like a non-annoying back-seat driver, features from blind spot detection to lane keep assist to automatic emergency braking will warn of dangerous maneuvers or other objects around you, and this includes a smart cruise control feature that is perfect for crowded LA freeways.
Safety, performance, and comfort are just three of the ways that the Hyundai Ioniq Hybrid strives to make trips unforgettable and commutes hassle-free, so those interested in the mid-size hybrid just have to give us a call to learn more about it!